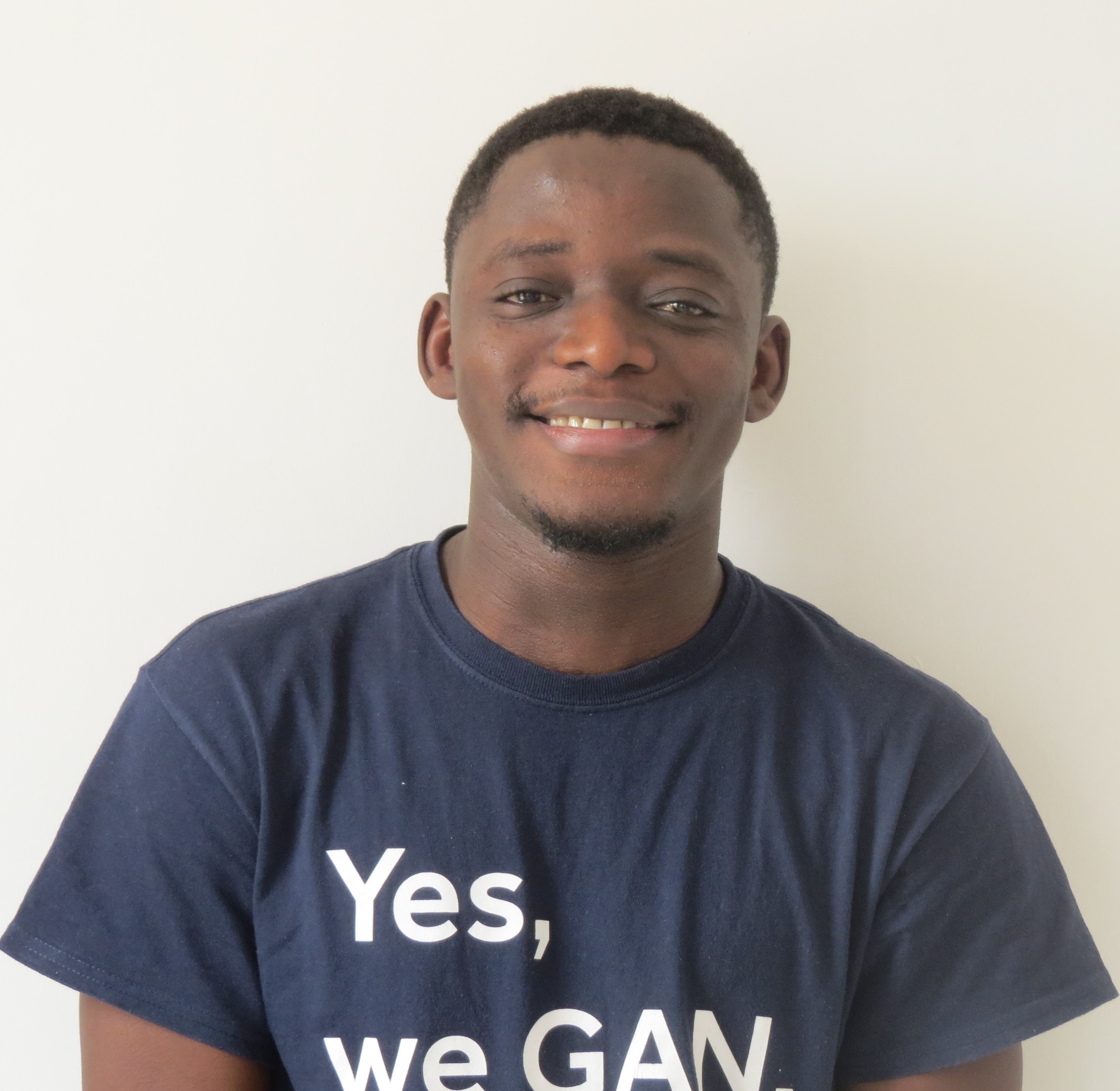 Jeremiah Fadugba is originally from Nigeria. He is a Machine Learning Research Engineer and he has worked as a Data Science/Machine Learning Consultant since 2017. He holds a Masters degree in Machine Intelligence (AMMI) from the African Institute for Mathematical Sciences (Rwanda) and another Masters degree in Software Engineering from FPT University (Vietnam) with a focus on Big Data Analytics. Jerry currently lives in Accra, Ghana as a Teaching Assistant/Tutor for the African Masters in Machine Intelligence, Ghana.

View My LinkedIn Profile
Welcome to my Website.
News & Updates
Publications
D.T. Hop, M.D. Sinh, N.T. Long, and J.O. Fadugba, "Big data clustering with the use of the random projection features reduction and collaborative Fuzzy C-Means," in Twentieth National Conference: Selected issues of Information and Communication Technology, Quy Nhon, Vietnam, 2017. PDF here
Papers
Some research papers I did that has not been published yet.
My masters thesis report on Single Image Super-resolution using Generative Adversarial Network : PDF here
Posters
My poster on Big Data clustering using Random Projection and Collaborative Clustering at the Black in AI workshop in NeuRIPS 2017 poster link

Poster on Machine Learning for HIV1 Progression-Prediction at the Deep Learning IndabaX 2018 in Kigali Rwanda. Poster link
Blogs and Articles
You can find all my articles, tutorials and blogs here
Interests and resume
While I am interested in various things, Machine Intelligence, Copmputer Vision and Generative Models always piques my interest. You can find my detailed resume at this link
You can reach me via my twitter account